BASE Takes Nutrition Seriously.
BASE was created with hydration in mind, but hydration isn't the only piece to the performance puzzle. As firm believers in total body health, we have developed a line of supplements which will support you through preparation, recovery, and beyond.
BASE RECOVERY ACTIVATOR
BASE Recovery Activator's unique formulation is designed to enhance and accelerate recovery as well as clear toxins produced during intense or prolonged physical activity. The combination of L-Glutamine with Chinese botanicals facilitates gastrointestinal breakdown and absorption of vitamins and minerals required to repair and restore your body so as to tackle your next workout in peak shape.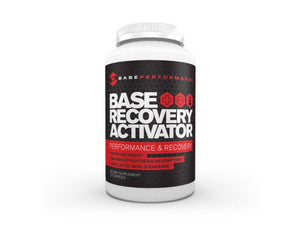 BASE RED
Formulated with natural beet root powder and rhodiola rosea powder, BASE RED is a natural supplement you can take in order to increase the amount of betalain in your body.